The old village is built on a hill, around the church of Agios Nikitas which dates back to the late 19th century (1867).
Walking in the narrow stone - paved streets, you can admire the beautiful restored stone houses, their internal courtyards, laid out with stone tiles, and their wooden balconies full of flowers.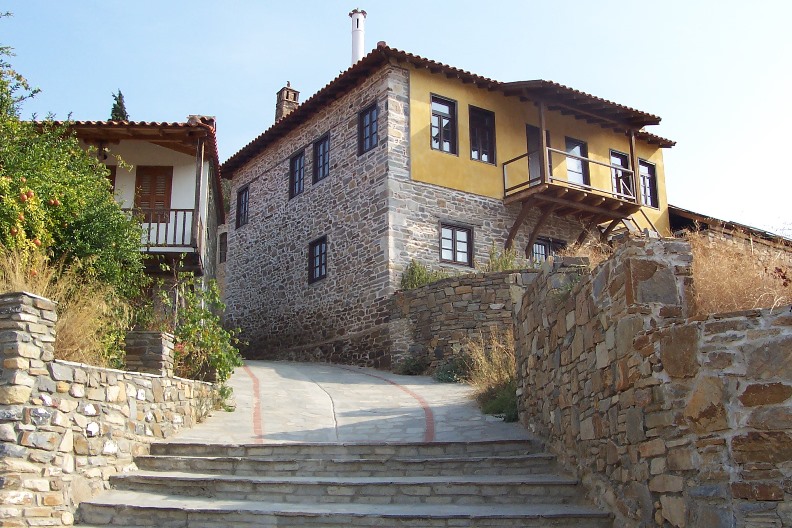 You can begin your walk from Saint Nikitas stone church and make your way down to the big maple tree. In recent years, considerable efforts have been made for the restoration of the old houses, and many of them are even habitable again. This is why the narrow streets of the village are ideal for afternoon walks, creating an atmosphere that takes the visitors back to another era.